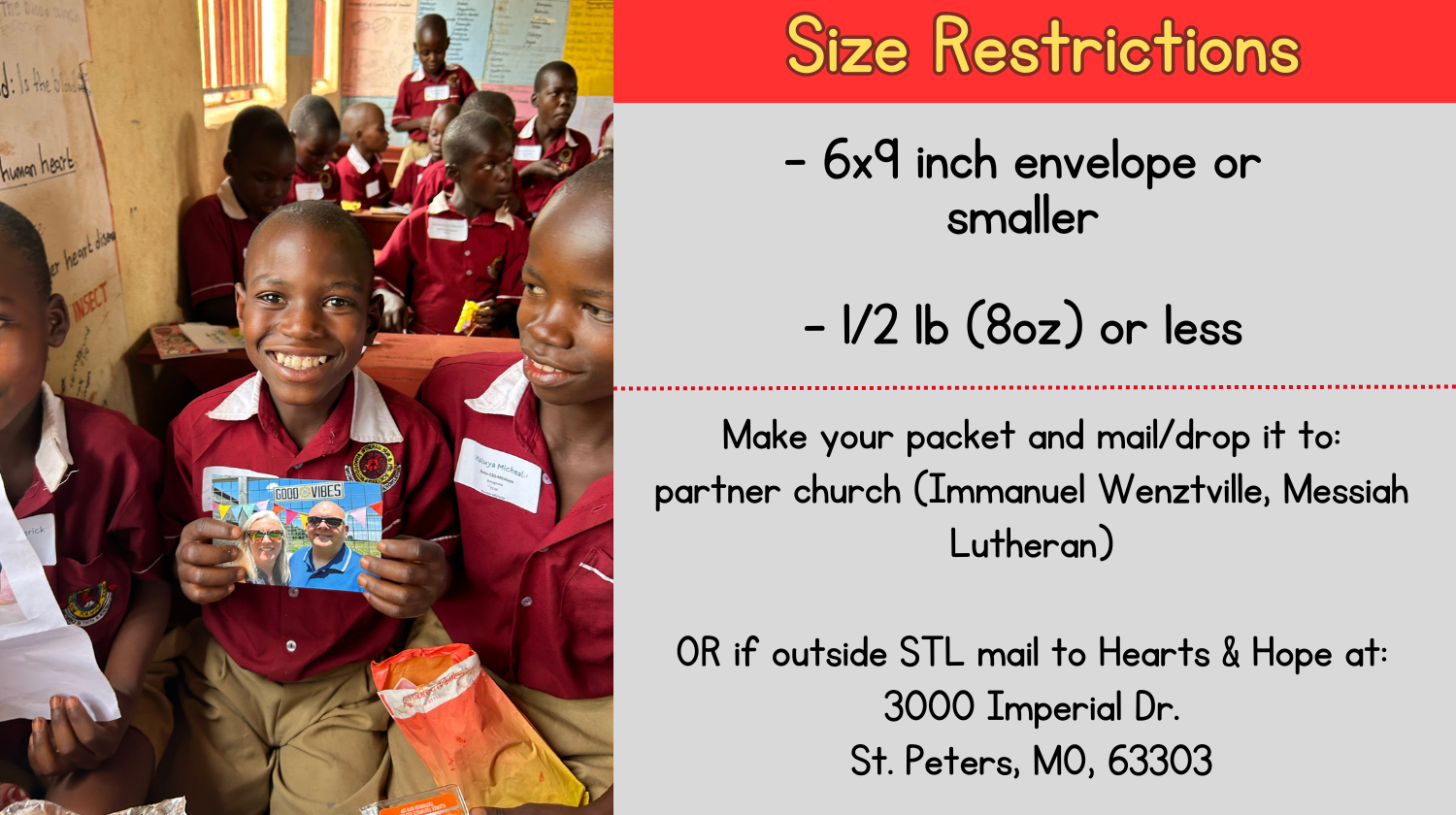 You can also drop them off at your partnered church!
If you are putting your own packet together, you can take it to your partner organization/church.
For Nalwire packets: Redeemer Redwood City 468 Grand St, Redwood City, CA 94062
For Nakabango packets:
Messiah Lutheran Church
5911 MO-94, Weldon Spring, MO 63304
For Butangala packets:
Immanuel Lutheran Church
632 East Highway N, Wentzville, MO 63385
For Ishongororo packets:
Please mail to Hearts & Hope
3000 Imperial Dr St. Peters, MO 63303
How to make an 8 oz packet!